Ras Kimono has been buried in Onicha-Olona in Aniocha North Local Government Area of Delta State.
According to a report by Vanguard, the veteran reggae singer's remains, contained in a Rastafarian colored casket, was lowered into the ground at exactly 3.20pm by Ven. Josiah Ogom of the Asaba Diocese of the Anglican Communion on Saturday, August 25, 2018.
He was buried in a marble tiled mausoleum situated in his hometown in Aniocha North Local Government Area.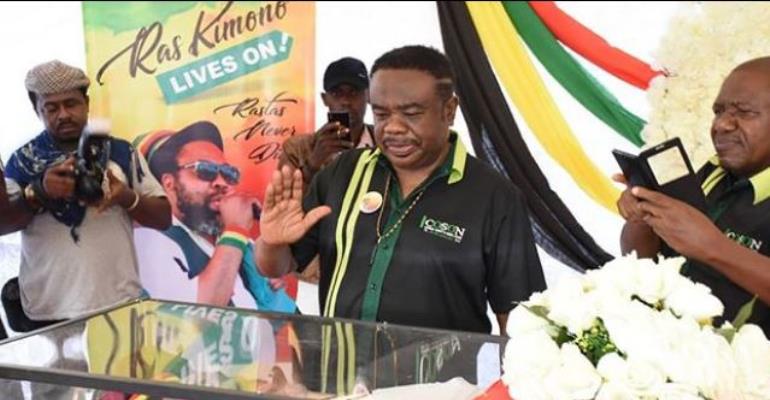 Chairman of the Copyright Society of Nigeria, COSON, Tony Okoroji who also attended the burial of Ras Kimono said the late singer was unbeatable.
Okoroji said "Kimono was unbeatable, unpiratable and wonderful. He was a Nigerian like no other. We don't mourn him, we celebrate him. Kimono never drank, never smoked and never ate meat yet he was great in his chosen field.
"As we say goodbye to this lion, let us remember that he had no father, no mother, no brother and no sister but see the way the world has honored him. We should unite to support the daughters he left behind."