The directors of "From Lagos with Love", a romantic comedy movie Written by Dami Elebe (Skinny Girl in Transit, Rumour Has It and Jemeji), produced by Akin Akinkugbe and directed by Tola Odunsi have recently shared the trailer of the movie, watering the appetite of it's viewers as movie stars Enado Odigie , Damilola Adegbite, Shaffy Bello Bimbo Manuel , Sharon Ooja,John Oga , Nonso Bassey and Funke Kuti and holds good promises.
Excerpts from the trailer shows that: Jon Ogah's character is engaged to Damilola Adegbite's. But Shaffy Bello's character who is apparently Jon Oga's character's mother, isn't pleased about her son's engagement to an actress.
"You want to spend the rest of your life with a woman that has slept with different men all her life until she found you?" She asks in the trailer.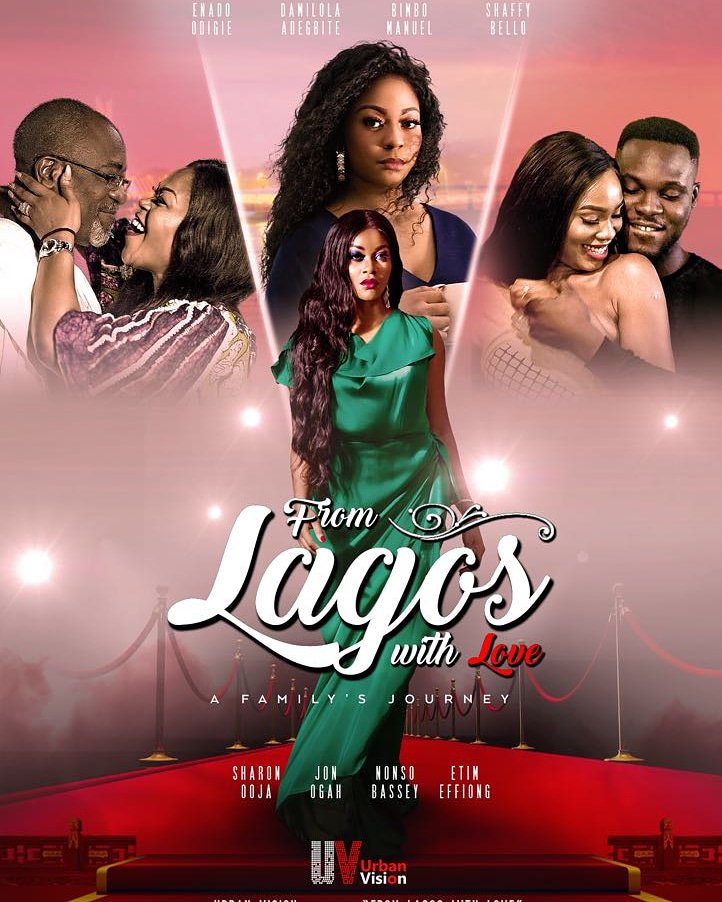 The movie is set to hit cinemas on August 31.