Nigerian striker, Emmanuel Emenike is apparently angry over a picture posted by Reekado Banks and has warned him to pull down the post within 24 hours.
The picture had Emenike with two different women and an inscription saying; "This is Emmanuel Emenike. He divorced with Miss Nigeria 2013 and Last week he married to Miss Nigeria 2014." And Reekado captioned the photo "Update Iyayin!!!"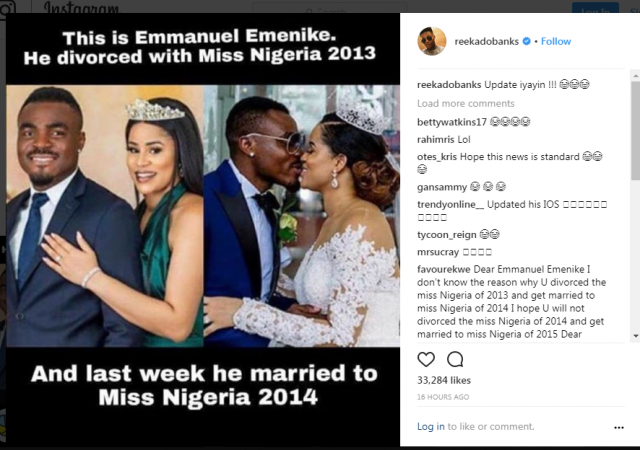 Not taking it lightly, Emenike took to his Instagram account to warn Reekado to pull down the Instagram post or face his wrath, saying that the singer has disrespected his family and he wants him to pull down the post.
"Reekado you have disrespected me and my family at first it was Miss Nigeria 2013 divorced and marry 2014 and this joke is going around the world now, it has become 2017 to 2018 Boy I just want to tell you that I don't bark, i give you today to delete it and mind what you post next time," he wrote as caption of the picture.